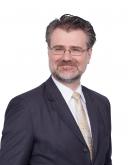 Sebastian Hess, Cyber Risk Executive, American International Group
Sebastian Hess is an international business leader with experience in both the military and private sectors and specialization in Information Technology Security and Cyber Defense. He has spent the last 20 years working for high level and highly exposed national and global organizations focusing on protecting their IT environments. He has racked up an impressive record... of achievements and advancements on multiple continents.

He started his career as a military officer with the German Air Force, where he rose quickly through the ranks to become responsible for all German information security services through the Northeast and Southern corridors of the U.S. Before leaving the military, he was appointed Chief Information Security Officer for NATO's International Security Assistance Force (ISAF) in Afghanistan at ISAF Joint Command. He then successfully transitioned into the NATO organization itself, being a member of the team that directed the design and implementation of NATO's Computer Incident Response Capability, a system that would eventually protect the highly confidential data of the international organization.

In 2015, Sebastian transitioned completely into the private sector. Most recently Sebastian Hess served as Chief Information Security Officer for a leading financial services provider in Belgium.

He holds a Master's degree in Computer Science from the German Armed Forces University, a Master's in Executive Leadership from the Georgetown McDonough School of Business, and a LL.M. degree from the Katholieke Universiteit Leuven in Belgium. He is a Certified Chief Information Security Officer (C|CISO) and a Certified Information Systems Security Professional (CISSP), among other professional certifications. more
Michael Schneider, Company Data Protection Officer, IKEA IT Germany
Michael Schneider is Data Protection Officer at IKEA IT Germany GmbH, and an information security specialist with almost 20 years' experience in the field. He was instrumental in the planning and implementation of the global incident response and e-Discovery processes at IKEA. Thanks to his many years working as a data protection officer, he has extensive knowledge... in this field. He is CIPP/E certified. more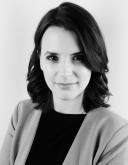 Andrea-Julia Reichl, CISO, Klinikum Ingolstadt
Andrea-Julia Reichl has been Information Security Officer (CISO) at the Ingolstadt Clinic since March 2018. She is responsible for a range of areas at the Ingolstadt Clinic including data protection and emergency management. Previously she worked in management consulting, i.a. KPMG as a Cybersecurity Consultant. Her final thesis in her Health Care Management was on... "Hospital care as a critical infrastructure - a scenario and conceptual process analysis (BSI cooperation)". more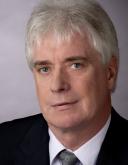 Helmut Brachhaus, Chief Technology Officer, Patecco
Helmut Brachhaus is Chief Technology Officer and Principal IAM Consultant at PATECCO, with a particular focus on Privileged Account Management. Helmut has close to 25 years' experience in Identity Management-related projects and their implementation in large companies. He has been working as consultant for (internal) customers since 1993 and over the past eight... years he has worked on assignments with customers in the insurance, financial and telecommunications sectors. more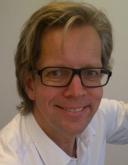 Matthias Jungkeit, Chief Information Security Officer, Münchener Hypothekenbank
Matthias Jungkeit is the Chief Information Officer of Münchener Hypothekenbank and is responsible for the information security and privacy of the entire company. Before he took on this role, he served as Chief Information Security Officer of CACEIS. In addition, Mr. Jungkeit worked as a consultant for companies such as Capgemini and Steria Mummert. He received... his academic degrees from the University of Göttingen and the LMU Munich, where he completed his Master's degree in Computer Linguistics.
more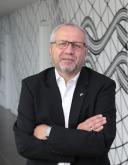 Peter Vahrenhorst, Detective Chief Superintendent, State Office of Criminal Investigation of North Rhine-Westphalia
Peter Vahrenhorst is Detective Chief Superintendent at the State Office of Criminal Investigation of North Rhine-Westphalia. He is responsible for the prevention of cybercrime with special emphasis on "economy". The tasks of the Cybercrime Competence Center include computer forensics, mobile forensics, investigations, telecommunication monitoring, open source... research, criminal lCT situation support, prevention / media and the evaluation unit child pornography. After studying at the University of Applied Sciences NRW, Peter Vahrenhorst initially worked as an IT investigator for 10 years, before moving into online police prevention work. For three years he was additionally lecturer at the University of Bielefeld. Peter Vahrenhorst was awarded the "Kooperation Konkret" prize in 2009 by the Ministry of Education NRW and in 2010 the Land Security Award of the Ministry of the Interior and Local Government NRW. more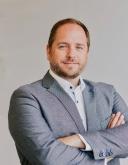 Peter van Zeist, Sr. Solutions Consultant, LogMeIn
Peter van Zeist is Solutions Consultant at LogMeIn with over 15 years of experience in the SaaS and cloud market. His roots go back to online support, enterprise file sharing and remote access. Today he focuses on Online Collaboration, Password Security and Identity Access Management with customers of LogMeIn.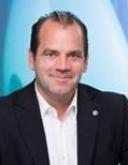 Carsten Renth, Director Operational Data Protection & Special Affairs, Unitymedia
Carsten Renth is Director of Operational Data Protection & Special Affairs at Unitymedia (a Vodafone company). Together with his team, he forms the cross-company interface between data protection and business. As a decision-maker, he ensures compliance with data protection guidelines in the day-to-day operations of all areas. He is considered a man for all... seasons. In 2013 he moved from the TV & TV industry to Unitymedia. Previously, he was, inter alia, Managing Director of Premiere Österreich. more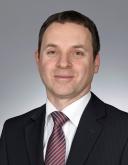 Dr. Andreas Lober, Partner, BEITEN BURKHARDT
Andreas is a partner and head of the TMT practise at the international law firm BEITEN BURKHARDT. He has nearly 20 years of experience in complex tech litigation, including cybersecurity. He is always interested in new technical and legal developments, including robot law and AI.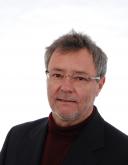 Jasbir Singh, Partner and Managing Director Europe, Seclore Tehnologies
Jasbir Singh is Partner and Managing Director of Seclore Europe, the international leader in Rights Management. Jasbir brings Seclore over 30 years of international business and security technology expertise. A recognized computer and IT expert, he holds patents in Identity Security solutions and has founded and grown numerous successful, European-based IT companies.... Examples include firms in Single-Sign-On, Digital Content Management, Computer-Aided Design and Systems Management technology sectors. After a successful career spanning 25 years of building and running IT Tech companies Jasbir then spent roughly 5 years as a strategic advisor and investor in high-growth ventures in Germany, Switzerland, the United Kingdom and United States. Since 2018 he leads Seclore's sales and operations for the Europe region and is part of the executive management team setting overall company go-to-market and product strategy. more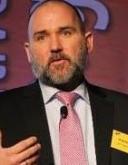 Henrik Becker, Director of Compliance & Risk Management, Unitymedia
Henrik Becker is the Director of Compliance & Risk Management at Unitymedia (a Vodafone company). In this role his responsibilities include Scompliance, risk management, business continuity management and insurance. He has extensive experience in compliance, risk, audit, computer forensics, IT compliance, fraud detection and investigation, and information security:... before joining Unitymedia in 2015, he was Manager of the Center of Excellence Fraud & Compliance Management at SAS Institute GmbH, focusing on Fraud Detection & Big Data Detection Analytics, Integrated Compliance, Tax Compliance and Cyber Security. He has also held senior roles with responsibility for fraud, risk and compliance at Rölfs WP Partner AG and KPMG Forensic, as well as having worked as a lawyer, with specialisms including Fraud and Compliance, IT and IT Security, E-Discovery, and Data Protection. more
Stefan Hornke, Senior Manager, 4C GROUP
Stefan Hornke is Senior Manager at 4C Group AG, a position which he has held since 2011. He has more than 20 years' experience in IT management, project management and strategy, and has played an instrumental role in the planning and implementation of major IT projects for organisations such as Landis+Gyr, Lufthansa and Deutsche Telekom among others. In addition... to his significant insights from decades of first-hand experience, he brings to the table keen analytical skills, paired with the ability to think outside the box. more
Alexander Kehl, Regional Director, D/CH, Accellion
Alexander Kehl has been responsible as Regional Director for the Enterprise Management at Accellion in Germany and Switzerland since April 2019. As a graduate industrial engineer, Kehl brings over 20 years of experience from various IT-sales and management positions to his current position. He has a very strong knowledge of IT security solutions, the European enterprise... market, the IT channel landscape and the service provider business. He is jointly responsible for the exchange of ideas with security officers in companies, authorities and actors in the security industry. He also advises customers on their security strategy, cybersecurity, current threats and technology developments. Kehl has in-depth knowledge of the areas of cyber strategy and transformation, cyber threat management and intelligence, identity and access management, the use of artificial intelligence in information security systems as well as in the areas of data protection and data security. Previously, he held various sales management, business development and sales positions at well-known cyber security companies, including SentinlOne, Centrify, Vasco, BMC Software and Novell. more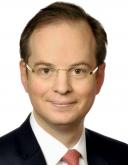 Dr. Christoph Ritzer, Partner, Norton Rose Fulbright
Dr. Christoph Ritzer is a partner of the international law firm Norton Rose Fulbright, responsible for the German data protection, cyber and technology law practice. He advises clients on complex technological transactions and modern technical developments such as cloud computing, distributed ledgers, outsourcing transactions, artificial intelligence, and other data-driven... business models. In particular, Christoph Ritzer has experience advising on cyber incidents - he is a regular first-response counsel and has advised on some of the largest global cyberattacks. He supports clients from various industries, from start-ups to German DAX-30 companies and US corporations. more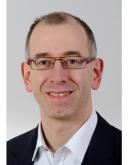 Nikolei Steinhage, Sr. Sales Engineer, Crowdstrike
Nikolei Steinhage is an Enterprise Sales Engineer at CrowdStrike covering Germany, Austria and Switzerland. He joined Crowdstrike with tenure from Blue Coat Systems and Fidelis Cybersecurity, where he spent significant parts of his 16 years defending against cyber attacks. In that time, Nikolei has developed deep knowledge of perimeter security, encryption, SIEM and... the full spectrum of modern detection technology. He operates on the principle that there is not a single best solution for all environments, but rather a single solution best to solve any specific customer problem. He applies singular focus to developing a deep, shared understanding of the threat environment in order to implement effective and efficient defensive measures. more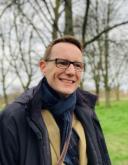 Marco Ratzmann, Enterprise Sales Account Executive, OneTrust
Marco Ratzmann serves as a Privacy Consultant at OneTrust – the #1 most widely used privacy, security and third-party risk technology platform. In his role, Ratzmann advises companies large and small on EU GDPR and hundreds of the world's privacy laws, focused on formulating efficient and effective responses to data protection requirements as well as building and scaling... privacy programs. Ratzmann is a certified CIPP/E with over 10 years of sales specialist experience with one of the largest insurance firms Allianz prior to OneTrust. more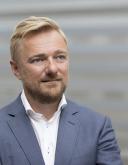 Eward Driehuis, Senior Vice President Strategy, Cybersprint
Eward Driehuis has been a security veteran for over 24 years, describing himself as having a "tech heart, design mentality, business drive". He's got a proven track record in innovative leadership in start-ups and large enterprises. Eward is an established speaker in the media and at international events such as RSA and FS-ISAC, drawing upon his years of experience... of fighting cyber threats together with banks, law enforcement and corporates.

Before joining Cybersprint, Eward spent three years as CMO at SecureLink, Europe's largest cyber security provider, including being responsible for research. He has also spent nine years at Fox-IT heading their Threat Intelligence and Advanced Analytics products. Earlier in his career, Eward's roles included CTO and Business Director in several IT and software companies. more
Matthias Heise, Territory Account Manager, Pulse Secure
More information to follow.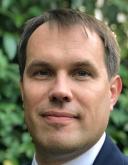 Maurits Lucas, Director of Intelligence Solutions, Intel471
Maurits Lucas is Director of Intelligence Solutions at Intel 471, where he specialises in bridging the gap between technology and business. Maurits has held various positions in Cyber Threat Intelligence and IT Security over the past 17 years and is a subject matter expert on cybercrime, presenting his research and providing his thought-leadership to distinguished... audiences around the world. more