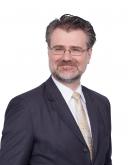 Sebastian Hess, Cyber Risk Executive, American International Group
Sebastian Hess is an international business leader with experience in both the military and private sectors and specialization in Information Technology Security and Cyber Defense. He has spent the last 20 years working for high level and highly exposed national and global organizations focusing on protecting their IT environments. He has racked up an impressive record... of achievements and advancements on multiple continents.

He started his career as a military officer with the German Air Force, where he rose quickly through the ranks to become responsible for all German information security services through the Northeast and Southern corridors of the U.S. Before leaving the military, he was appointed Chief Information Security Officer for NATO's International Security Assistance Force (ISAF) in Afghanistan at ISAF Joint Command. He then successfully transitioned into the NATO organization itself, being a member of the team that directed the design and implementation of NATO's Computer Incident Response Capability, a system that would eventually protect the highly confidential data of the international organization.

In 2015, Sebastian transitioned completely into the private sector. Most recently Sebastian Hess served as Chief Information Security Officer for a leading financial services provider in Belgium.

He holds a Master's degree in Computer Science from the German Armed Forces University, a Master's in Executive Leadership from the Georgetown McDonough School of Business, and a LL.M. degree from the Katholieke Universiteit Leuven in Belgium. He is a Certified Chief Information Security Officer (C|CISO) and a Certified Information Systems Security Professional (CISSP), among other professional certifications. more
Michael Schneider, Company Data Protection Officer, IKEA IT Germany
Michael Schneider is an expert in data privacy and information security, with almost 20 years' experience in the field. He is currently an Information Security Specialist and the Company Data Protection Officer at IKEA Germany, where he has worked since 2002. He is CIPP/E certified with particular expertise in the General Data Protection Regulation.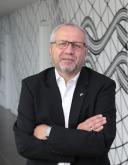 Peter Vahrenhorst, Detective Chief Superintendent, State Office of Criminal Investigation of North Rhine-Westphalia
Peter Vahrenhorst is Detective Chief Superintendent at the State Office of Criminal Investigation of North Rhine-Westphalia. He is responsible for the prevention of cybercrime with special emphasis on "economy". The tasks of the Cybercrime Competence Center include computer forensics, mobile forensics, investigations, telecommunication monitoring, open source... research, criminal lCT situation support, prevention / media and the evaluation unit child pornography. After studying at the University of Applied Sciences NRW, Peter Vahrenhorst initially worked as an IT investigator for 10 years, before moving into online police prevention work. For three years he was additionally lecturer at the University of Bielefeld. Peter Vahrenhorst was awarded the "Kooperation Konkret" prize in 2009 by the Ministry of Education NRW and in 2010 the Land Security Award of the Ministry of the Interior and Local Government NRW. more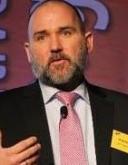 Henrik Becker, Director of Compliance & Risk Management, Unitymedia
Henrik Becker is the Director of Compliance & Risk Management at Unitymedia (a Vodafone company). In this role his responsibilities include Scompliance, risk management, business continuity management and insurance. He has extensive experience in compliance, risk, audit, computer forensics, IT compliance, fraud detection and investigation, and information security:... before joining Unitymedia in 2015, he was Manager of the Center of Excellence Fraud & Compliance Management at SAS Institute GmbH, focusing on Fraud Detection & Big Data Detection Analytics, Integrated Compliance, Tax Compliance and Cyber Security. He has also held senior roles with responsibility for fraud, risk and compliance at Rölfs WP Partner AG and KPMG Forensic, as well as having worked as a lawyer, with specialisms including Fraud and Compliance, IT and IT Security, E-Discovery, and Data Protection. more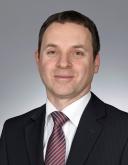 Dr. Andreas Lober, Partner, BEITEN BURKHARDT
Andreas is a partner and head of the TMT practise at the international law firm BEITEN BURKHARDT. He has nearly 20 years of experience in complex tech litigation, including cybersecurity. He is always interested in new technical and legal developments, including robot law and AI.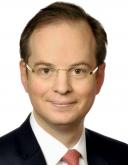 Dr. Christoph Ritzer, Partner, Norton Rose Fulbright
Dr. Christoph Ritzer is a partner of the international law firm Norton Rose Fulbright, responsible for the German data protection, cyber and technology law practice. He advises clients on complex technological transactions and modern technical developments such as cloud computing, distributed ledgers, outsourcing transactions, artificial intelligence, and other data-driven... business models. In particular, Christoph Ritzer has experience advising on cyber incidents - he is a regular first-response counsel and has advised on some of the largest global cyberattacks. He supports clients from various industries, from start-ups to German DAX-30 companies and US corporations. more
Stefan Hornke, Senior Manager, 4C GROUP
Stefan Hornke is Senior Manager at 4C Group AG, a position which he has held since 2011. He has more than 20 years' experience in IT management, project management and strategy, and has played an instrumental role in the planning and implementation of major IT projects for organisations such as Landis+Gyr, Lufthansa and Deutsche Telekom among others. In addition... to his significant insights from decades of first-hand experience, he brings to the table keen analytical skills, paired with the ability to think outside the box. more