Strategic Sponsors

PROTECTING AND GUIDING IN A DIGITAL WORLD
Blue Cube Security is one of the UK's largest independent IT and Cyber Security solution providers. Leading with a consultative approach, Blue Cube Security has been providing expertise and agile services to its customers for over 19 years, operating nationally from a UK head office.
The Blue Cube Security team is skilled and knowledgeable in the ever-evolving threat landscape, holding certifications in major governance and compliance frameworks and apply this expertise to detect and assess, using Blue Cube Security's methodology of 'Intelligent Protection' to help identify what, how and where to protect valuable assets.
Blue Cube Security work with their customers as a partnership and understand the importance of providing the right solution that integrates existing policies, technologies and procedures, delivering confidence that valuable assets are secure and protected, holding the highest level accreditations across the portfolio of vendors, such as Imperva, all providing a range of best of breed solutions in the IT and Cyber Security market.
The dedicated Professional and Managed Security Services Team, "Cynergy", provide flexible and scalable Professional and Managed Security services to protect customers within the ever-increasing complexity of the Cyber Security threat landscape. The team are on hand to advise and consult on a range of technical solutions giving customers the opportunity to reduce operational costs and increase the effectiveness of their existing solutions.
Blue Cube Security has a big focus on Cloud in 2019, already onboarding with AWS as a Consulting Partner and is onboarding with all the main Cloud providers to remain agile and in line with market needs. In addition, ISO 27017 (the code of practice for information security controls for cloud services) has been incorporated, as a part of their ISO 27001 status.
Twitter: @BlueCubeSecure
---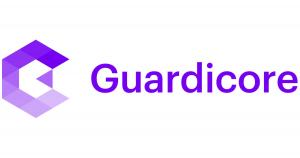 Guardicore is a data center and cloud security company that protects your organization's core assets using flexible, quickly deployed, and easy to understand microsegmentation controls. Our solutions provide a simpler, faster way to guarantee persistent and consistent security — for any application, in any IT environment.
For more information, please visit: www.guardicore.com
---

Imperva champions the fight to secure data and applications wherever they reside. In today's fast-moving landscape, your assets require constant protection, but analyzing every emerging threat is a burden on time and resources. Imperva offer solutions to protect your data and applications wherever you are on your cloud evolution journey. For security to work, it has to work for you.With complex and ever-changing threats, it's more important than ever to gain visibility across your data and applications. Imperva distill millions of data points into the critical risks that are most important, so you have the actionable insights and ability to automate the responses you need to protect your business. By accurately detecting and effectively blocking incoming threats, they empower you to manage critical risks, so you never have to choose between innovating for your customers and protecting what matters most. At Imperva, they innovate using data, analytics, and through a community of experts to deliver simple, effective and enduring solutions that protect our customers from cybercriminals. They tirelessly defend your business as it grows, giving you clarity for today and confidence for tomorrow. Imperva—Protect the pulse of your business.
---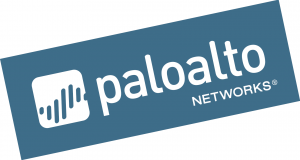 Palo Alto Networks, the global cybersecurity leader, is shaping the cloud-centric future with technology that is transforming the way people and organizations operate. Our mission is to be the cybersecurity partner of choice, protecting our digital way of life. We help address the world's greatest security challenges with continuous innovation that seizes the latest breakthroughs in artificial intelligence, analytics, automation, and orchestration. By delivering an integrated platform and empowering a growing ecosystem of partners, we are at the forefront of protecting tens of thousands of organizations across clouds, networks, and mobile devices. Our vision is a world where each day is safer and more secure than the one before. For more information, visit www.paloaltonetworks.com.
---

RiskIQ is the global leader in attack surface management, providing the most comprehensive discovery, intelligence, and mitigation of threats associated with an organization's digital presence. With more than 75 percent of attacks originating outside the firewall, RiskIQ allows enterprises to gain unified insight and control over web, social, and mobile exposures. Trusted by thousands of security analysts, security teams, and CISOs, RiskIQ's platform combines advanced internet data reconnaissance and analytics to expedite investigations, understand digital attack surfaces, assess risk, and take action. Its software protects businesses, brands, and customers. Based in San Francisco with a European HQ in London, the company is backed by Summit Partners, Battery Ventures, Georgian Partners, and MassMutual Ventures.
Visit https://www.riskiq.com or follow us on Twitter. Try RiskIQ Community Edition for free by visiting https://www.riskiq.com/community/
---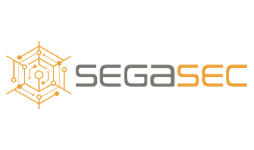 Segasec is a Tel-Aviv based cybersecurity company providing end-to-end digital threat protection against customer hijacking attacks that originate in your blind spot - beyond the enterprise perimeter. Segasec's patent-pending technology provides intelligence of upcoming attacks at the earliest possible preparation stages, running quadrillions of targeted scans that identify even unknown attack patterns. Segasec blocks compromised assets before they become a live risk, because once customer trust is broken, it's already too late. For more information visit us on www.segasec.com
---
Branding Sponsor

Nominet has been at the heart of the internet for over 20 years running the .UK internet infrastructure, keeping it safe and secure. In providing registry services for top level domains, it has a wealth of experience in running and protecting the Domain Name System (DNS) as well as analysing threats within the DNS traffic.

This expertise underpins its cyber security solutions that protect governments and global enterprises from constant attack. NTX uses machine learning to reduce risk on your network and eliminates threats before they cause harm. It analyses DNS traffic for known and unknown bad in real time to predict, detect and block cyber threats.

Providing your security teams with visibility and protection against critical threats such as malware, phishing, data theft and DNS hijacking, NTX narrows the window of compromise by identifying malicious domains, on average, one week faster than other network security solutions.

NTX is an easy-to-deploy solution used by commercial clients worldwide, as well as the UK Government and over 400 of its public bodies as part of the Protective DNS service we provide.
---

CyberArk, the #1 provider of privileged access security, provides a critical layer of IT security to protect data, infrastructure and assets across the enterprise, in the cloud and throughout the DevOps pipeline. CyberArk delivers the most complete solution to reduce risk created by privileged credentials and secrets. The company is trusted by the world's leading organisations, including more than 50% of the Fortune 100, to protect against external attackers and malicious insiders, and address audit and compliance requirements. CyberArk is the only public company 100% focused on privileged access security, delivering innovative solutions to stay one step ahead of attackers.
---