Strategic Sponsors

Agari is trusted by leading Fortune 1000 companies including 6 of the top 10 banks and 3 of the world's leading social media networks to protect their organisations, partners and customers from advanced email attacks including phishing and business email compromise.
Email is the entry point for up to 95% of security breaches. The Agari Email Trust Platform is the only solution that verifies trusted email identities based on insight into 10 billion emails per day to stop advanced email threats that use identity deception.
Built by security experts for security experts, our expertise, tools and analytics effectively create a trusted email channel that reduces financial risk, protects organisations, partners and customers and secures their brand. Agari is a recipient of the JPMorgan Chase Hall of Innovation Award and recognised as a Gartner Cool Vendor in Security. Learn more at
http://www.agari.com
---

Cloudflare, Inc. (www.cloudflare.com / @cloudflare) is on a mission to help build a better Internet. Today the company runs one of the world's largest networks that powers more than 10 trillion requests per month, which is nearly 10 percent of all Internet requests worldwide. Cloudflare protects and accelerates any Internet application online without adding hardware, installing software, or changing a line of code. Internet properties powered by Cloudflare have all traffic routed through its intelligent global network, which gets smarter with each new site added. As a result, they see significant improvement in performance and a decrease in spam and other attacks. Cloudflare was recognized by the World Economic Forum as a Technology Pioneer, named the Most Innovative Network & Internet Technology Company for two years running by the Wall Street Journal, and ranked among the world's 50 most innovative companies by Fast Company. Headquartered in San Francisco, CA, Cloudflare has offices in Austin, TX, Champaign, IL, New York, NY, Washington, DC, London, and Singapore.
---

Corero Network Security is the leader in real-time, high-performance DDoS defense solutions. Service providers, hosting providers, on-line gaming companies and digital enterprises rely on Corero's award winning technology to eliminate the DDoS threat to their environment through automatic attack detection and mitigation, coupled with complete network visibility, analytics and reporting. This industry leading technology provides cost effective, scalable protection capabilities against DDoS attacks in the most complex environments, while enabling a more cost effective economic model than previously available. For more information, visit: www.corero.com/
---

Endace's multifunctional Analytics Platform can host 3rd-party network analytics applications while simultaneously recording a 100% accurate Network History, providing definitive evidence for investigating cybersecurity threats, quantifying data breaches and analyzing network or application performance problems.
Deploying a dedicated Analytics Platform enables agile deployment of analytics functions on-demand and dramatically reduces OPEX and CAPEX costs by consolidating datacenter hardware. Hosted analytics applications can analyze live traffic at full line rate, or use Playback to analyze historical traffic for powerful, back-in-time analysis.
Global customers include banks, hospitals, telcos, broadcasters, retailers, web giants, governments and military.
For more information, please visit: www.endace.com/
---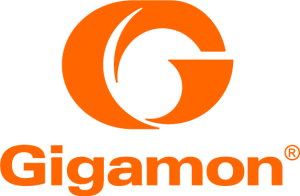 Gigamon is leading the convergence of network and security operations to reduce complexity and increase efficiency of the security stack. The Company's GigaSECURE® Security Delivery Platform is a next generation network packet broker purpose-built for security that helps organisations make threats more visible – across cloud, hybrid and on-premises environments, deploy resources faster and maximise the performance of security tools. Global 2000 companies and government agencies rely on Gigamon solutions to stop tool sprawl and save costs.
Today's approach to security must be integrated and intelligent, not just a collection of single-featured tools. Gigamon provides a solution that bonds with your entire network infrastructure to make it more resilient, more agile, and more secure.
Gigamon is the essential element of your security.
For more information, please visit: www.gigamon.com
---

TRUSTED CYBERSECURITY SOLUTIONS AND SERVICE PROVIDER

SecureData is one of Europe's largest independent security service providers, with a 25 year track record of delivering managed services to some of the largest companies in the world. We look beyond point technologies to address cybersecurity as a whole, providing a range of integrated solutions that assess risks, detect threats, protect our customer's IT assets and respond to security incidents.

SensePost, our elite consulting arm, is renowned for its innovation on the frontiers of cybersecurity. Through SensePost, we have a deep understanding of the cybercriminal mindset and access to some of the world's most preeminent security experts - ensuring we can keep customers as secure as they possibly can be.
---

The world's largest enterprises rely on Shape Security as their primary line of defense against fraud and attacks on their web and mobile applications. Shape customers include three of the Top 5 US banks, five of the Top 10 global airlines, two of the Top 5 US insurers, and two of the Top 5 global hotels. The company has raised $100M+ from Kleiner Perkins, Google Ventures, Eric Schmidt, and other leading investors to build an advanced web, mobile, artificial intelligence, and machine learning platform for global scale application defense. The Shape platform, covered by 50 issued patents and 100+ additional patent applications, was designed to stop the most dangerous application attacks enabled by cybercriminal fraud tools, including credential stuffing (account takeover), product scraping, unauthorized aggregation, and other threats. Shape was named by CNBC as one of the 50 most disruptive companies in the world. Today, the Shape Network defends 1.4 billion user accounts from account takeover and protects $1B of in-store mobile payments worldwide. Shape is headed by industry leaders from Google, Cisco, IBM, Raytheon, Palo Alto Networks, and the Department of Defense.
For more information, please visit https://www.shapesecurity.com/ or Shape Security on Twitter.
---
Branding Sponsors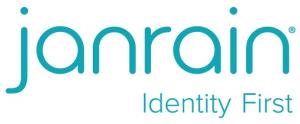 Janrain pioneered Customer Identity and Access Management (CIAM) and continues to lead the market with its industry-first innovations and global reach. The Janrain Identity Cloud® provides deep customer insights and single-view identity management of people and things, helping brands engage customers with highly personalized, consent-driven experiences that scale to the largest use cases while meeting all regulatory and consumer expectations for privacy, security and control. The company manages 1.75 billion digital identities, enabling digital transformation and consumer trust for the world's most recognized brands, including Pfizer, Samsung, Whole Foods, Philips, McDonald's and Dr Pepper. The company was founded in 2002 and is headquartered in Portland, Oregon with additional hubs throughout the US, UK, Latin America, India and China. Twitter: @janrain.
---