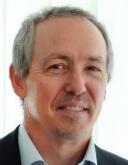 Gal Messinger, Head of Global Security, Philips Lighting
Gal Messinger is a visionary leader with over 35 years of security expertise. At STMicroelectronics, he was a CSO for 13 years, dealing with Risk Management, Physical and Logistics Security, Brand Protection, Product Security, Business Continuity and Crisis Response, as well as Business and Competitive Intelligence. Now at Philips Lighting, he is a CSO... of a centralised security department which includes cyber domain. more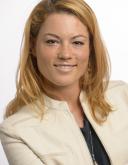 Vera Krückel, Trend Researcher, Trend Investing Equity Team, Robeco
Vera Krückel is a trend researcher at the Robeco Trend Investing Equity Team with a focus on digitization and demographic trends. Before joining Robeco in October 2010, she was employed by Ernst & Young as an Advisor for Financial Performance Improvements and worked in the Investment Banking division of BNP Paribas in London. She holds a Master's degree in... Finance from the Università Bocconi in Milan, Italy, and has extensively researched the risks and opportunities related to cyber security from an investment perspective. She has co-published a whitepaper on the subject (https://www.robeco.com/nl/visie/2018/06/cybersecurity-turning-threats-into-investment-opportunities.html) and will give insights into how investors look at the opportunity around investing in the cyber security industry, and also how Robeco looks at the risk of cyber security for its portfolio holdings, integrates cyber security into its sustainability analysis and engagement activities. more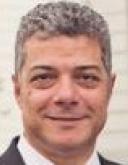 Muhittin Hasancioglu, Former Chief Information Security Officer, Royal Dutch Shell
Muhittin Hasancioglu is the Former Vice President of Information Risk Management & CISO at Royal Dutch Shell. Muhittin is US educated; he holds double degrees BSc in Computer Science specialized in Application Development & Design and a BA in Economics. He studied at the Erasmus Rotterdam School of Management where he successful completed MBA in 2001.... Muhittin joined the Shell group December 1994 as IT Manager of Shell Turkey, after 8 years in Goodyear Turkey. He has 32 years of professional IT, Cyber Risk & Security Leadership experience in roles across multiple IT disciplines and businesses within Shell and externally, with a proven track record of delivering significant business outcomes in challenging environments. He has broad experience in Business IT, Cyber Risk & Security, Technology, service delivery/operations, as well as having worked extensively with 3rd Party services providers and Joint Ventures across the globe. Through this CISO role in Shell, Muhittin developed the Cyber Risk & Security strategy and delivered an integrated information risk management and cyber security agenda; including Production Control domain and unstructured data (Information Management) risk management and compliance. Muhittin is a Dutch citizen born in Istanbul, Turkey and has lived in Germany, the UK, the USA and the Netherlands. more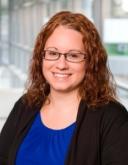 Benessa Defend, Business Security Advisory Manager EU, Ahold Delhaize
Benessa Defend joined the Business Security Advisory team at Ahold Delhaize in 2017. Viewing security as a business enabler, Benessa aligns technical requirements to business needs and drives security projects that impact the global organisation. Benessa has more than ten years of experience ranging from technical applied research to development of high-level... cyber security strategies for multinational organisations. Prior to Ahold Delhaize, Benessa did research and consulting in critical infrastructure security, industrial control systems, the smart grid, and implantable medical devices. Benessa has previously held roles at the European Network for Cyber Security, Deloitte, and MITRE. She has a BS and a MS in Computer Science from Austin Peay State University and the University of Massachusetts Amherst. more
Fraz Rasool, Head of Internal Control EMEA, Kyocera Document Solutions
Dr. Fraz Rasool is the Head of Internal Control, including governance, risk and compliance, and of export control, at Kyocera Document Solutions. Additionally, he is also in charge of developing merger & acquisition activities and the internal audit department for EMEAR. Fraz has also worked as Chief Export Control Officer and... Head of Internal Audit EMEA. more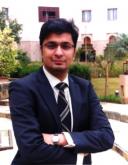 Owais Ahmed, European Information Security Officer, Kyocera Document Solutions
Owais Ahmed is the European Information Security Officer at Kyocera Document Solutions. Within his role, Owais is responsible for establishing, maintaining, interpreting and communicating organisation-wide information security policies, standards and procedures across the EMEA region. He works with the business to develop an understanding of the business... value and processes around each area and aligning the corporate strategy and roadmap. Prior to his current role, Owais was working as a Senior Information Systems Auditor within KPMG's Information Risk Management Advisor Practice. He has extensive experience with working on assignments related to governance, risk and compliance and was responsible for managing the preparation of audit requisite documentation. He helped to deliver assurance and advisory services to clients in the areas of information technology, enterprise applications, business process control, IT governance, enterprise risk, information security and regulatory compliance. Owais holds several postgraduate qualifications in cyber security from the University of Twente, Delft University of Technology and Technische Universität Darmstadt. more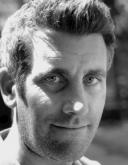 David Janson, VP Sales, UK & Europe, Cofense
David has 19 years' experience in software sales and sales leadership roles, of which nearly 10 years have been in the Security and Cyber Security industries. During this time, he has helped many organisations to secure their employees and their data. Most recently, at Cofense, he has been showing customers how to protect their employees... from human-targeted attacks. more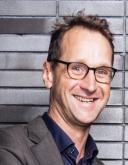 Lennart Pikaart, Sales Director - Benelux, BitSight
Lennart helps BitSight clients in the Benelux transform their cybersecurity performance and the management of 3rd party supplier cyber risk. He has a background in data analytics applications for risk management and facilitated companies in creating innovative solutions to improve their risk posture and prevent fraud. He is passionate about helping keep the balance... between continuous learning and ironic humorous self-consciousness. In his personal life he enjoys family life, reading and outdoor sports like mountaineering; last seen at the summit of the Matterhorn. more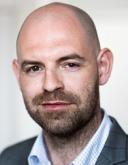 Jacob Henricson, Senior Risk Management Advisor, foreseeti
Jacob is a Senior Risk Management Advisor at foreseeti AB, a Swedish company specialized in Threat Modeling and strategic information security management. Jacob has 15 years of experience in Information Security and Risk Management from both operational and strategic roles. Through his current and previous roles with PwC and global CISO at LM Ericsson, Jacob brings... a global view on the concept of simulating attacks against IT infrastructures, and the benefits from a risk management perspective. more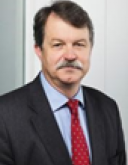 Richard Archdeacon, Advisory CISO, Duo Security
Richard is the Advisory CISO for the EMEA region. He was previously with DXC - HPE - where he was a Chief Technologist in the Security Practice working with clients across all industries and regions. Prior to that, he worked for Symantec for many years. He has also contributed to security industry organisations such as IAAC and the IISP, and more recently worked with... the World Economic Forum on a Cyber Resilience Toolkit for Board members. more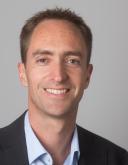 Stephen Topliss, VP of Products, ThreatMetrix
Dr. Stephen Topliss is a thought leader in fraud and digital identity, with nearly 20 years' experience working in software alongside some of the world's largest organizations in advisory and management roles. As the VP of Products for ThreatMetrix, he guides customers on defining strategies for the evolution of market-leading fraud and digital identity solutions.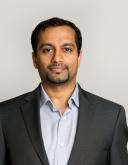 Vijay Balasubramaniyan, Co-Founder, CEO & CTO, Pindrop
Vijay Balasubramaniyan is Co-Founder, CEO & CTO of Pindrop. He's held various engineering and research roles with Google, Siemens, IBM Research and Intel. Vijay holds patents in VoIP security and scalability and he frequently speaks on phone fraud threats at technical conferences, including RSA, Black Hat, FS-ISAC, CCS and ICDCS. Vijay earned a PhD in Computer... Science from Georgia Institute of Technology. His PhD thesis was on telecommunications security. more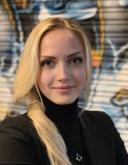 Olga Skobeleva, Solutions Engineer, Cloudflare
Olga Skobeleva helps build the future of the Internet as a Solutions Engineer at Cloudflare. She developed her first website at 8 years old which was about an anime called Sailor Moon. Before getting a computer science degree in Finland she also studied law including cybercrime. Her web development experience and passion for law lead her to a career as a security... network engineer. During her CS studies, she got the top female score in the Cisco Networking Academy 2014 CCNA NetRiders Skills Competition for Northern Europe. Along with bringing her expertise on web security and performance, she became a technical customer advocate within Cloudflare, ensuring customers' success on the Cloudflare platform. more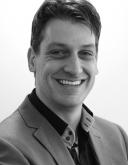 Ronald Pool, Senior Sales Engineer, CrowdStrike
Ronald is a frequent speaker at events, giving insights into the movements of attackers or a broader threat landscape. With over a decade of experience in Cyber Security, Ronald has advised customers on their Cyber Security challenges for several vendors as a trusted security advisor. He advises enterprises on a daily basis on their protection and detection... strategies, forensics & security operations. In his role, he encounters the acts of organized hackers at a regular basis, adding to his ever growing cyber security context, which he enthusiastically shares with his audiences. more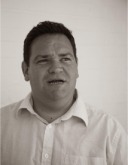 Chris Pace, Technology Advocate, Recorded Future
Chris works for Recorded Future to engage and educate audiences on the power of intelligence-driven security, he has most recently worked editing and contributing to The Threat Intelligence Handbook: A Practical Guide for Security Teams to Unlocking the Power of Intelligence. Before beginning a career in information security, Chris trained... as a Broadcast Journalist and also has worked in IT departments in the public and private sectors. more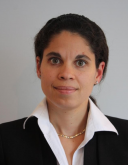 Sandrine Kubach, Enterprise Account Manager, Endace
Sandrine Kubach is the European Sales Manager at Endace. Sandrine has 15 years' experience in IT, including 5 years within the cyber security and threat management environment. Sandrine covers Europe, building on the successful collaboration with partners as well as ensuring great customer experience from existing and potential customers.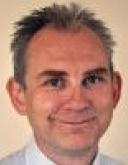 Rob Earley, Senior Pre-Sales Engineer, Endace
Rob Earley is a Senior Pre-Sales engineer at Endace. Rob has over 30 years' experience of computer networking, including 10 years within the cyber security and threat management environment. Currently his role covers the EMEA region, where he deals with many different types of customers, including retail, financial, trading, legal, pharmaceutical, and service... providers. more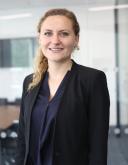 Elisabeth Entjes, Account Manager, Darktrace
Elisabeth Entjes is an Account Manager at Darktrace. A graduate from the University of Amsterdam, Elisabeth joined Darktrace last year to set up the BeNeLux office in Amsterdam. She has worked with clients across Europe delivering Darktrace's world-leading technology, and helps protect the networks of businesses across all sectors.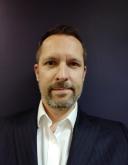 David Mole, Strategic Technical Manager - EMEA, Digital Guardian
David Mole has specialized Data Protection for 10 years, as a consumer, implementor and Sales Engineer. Before joining the Digital Guardian Sales Engineering team David was the Technical Lead for the HP Enterprise Data Protection Practice, consulting on global Data Protection projects of many thousands of users over a range of technologies. David has over 20 years... of experience in the IT Security Arena, from designing and implementing network security architectures to Data Protection projects that span the globe. David understands the challenges of IT Security and deals with customers from a wide spectrum of industries from Finance, Energy, Manufacturing to Law and Automotive. more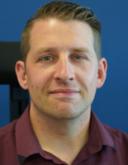 Matt Jennings-Temple, Digital Marketing Manager, Ground Labs
Matt Jennings-Temple moved to Dublin, Ireland from Staffordshire in the UK. He studied Finance and Marketing at the University of Birmingham and proceeded to work for growth driven organizations in finance, telecoms and utilities. Matt has brought his 20 years of experience to Ground Labs to manage their global marketing presence helping to educate enterprise... businesses around the world for the need to improve their ability to search for sensitive data within their network and comply with the global standards including GDPR, PCI, POPI and HIPAA. more