Strategic Sponsors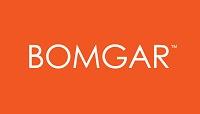 Bomgar's leading privileged identity and access management solutions significantly enhance the security posture of organizations without compromising business agility or productivity. Bomgar's best-in-class Privileged Access and Identity Management Solutions offer unparalleled protection against the most pervasive and dangerous cyber threats initiated by an insider or from outside the organizations, giving them the ability to secure access to critical systems and actively manage and protect privileged credentials. Our 13,000 clients include some of the world's leading IT outsourcers, systems integrators, software vendors, healthcare organizations, government agencies, universities, financial institutions, and retailers. Bomgar is privately held with offices in Atlanta, Jackson, Washington D.C., Frankfurt, London, Paris, and Singapore.
---

Duo Security helps defend organisations against data breaches by making security easy and effective. Duo Beyond, the company's category defining zero-trust security platform, enables organisations to provide trusted access to all of their critical applications, for any user, from anywhere, and with any device. The company is a trusted partner to more than 10,000 customers globally, including Dresser-Rand, Etsy, Facebook, K-Swiss, Random House, Yelp, Zillow, Paramount Pictures, and more. Founded in Michigan, Duo has offices in Ann Arbor and Detroit, as well as growing hubs in Austin, Texas; San Mateo, California; and London, UK. Visit duo.com to find out more.
---
For more information, please visit https://www.logmein.com
---

For more information, please visit: www.my1login.com/
---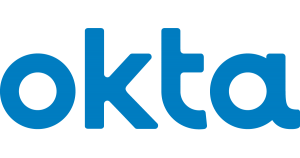 For more information, please visit: www.okta.com/
---

OneLogin is the leader in Unified Access Management, Enabling Organizations to Access the World™. Businesses of all sizes use OneLogin to secure company data, while increasing IT administrator and end users efficiencies. Implementation of our identity management solutions can be achieved in hours not days, delivering a fully featured administrative and self-service portal. Our ability to handle on-premises and cloud/SaaS applications makes us the identity as a service vendor of choice for the hybrid enterprise. Two factor authentication, mobile identity management for one-click access on smartphones and tablets, and real-time directory synchronization add an extra layer of protection.
Once logged in, instant access to popular apps such as Office 365, G Suite, AWS and Workday is a workforce's dream, and with our extensive catalog of over 5,000 pre-integrated applications, you can be assured that your users will quickly gain secure one-click access to all the applications they need. And when employees depart, real-time offboarding instead of batch-processing protects corporate data. No matter where your users are or what device they are using, our identity and access management system is here to make users safe and productive - anytime, anywhere. As a pioneer in developing open standards for identity management, including SAML, OpenID Connect and SCIM, OneLogin's enterprise identity authentication system manages and secures millions of companies around the globe.
---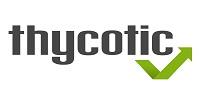 Thycotic, a global leader in next-generation IT security solutions, delivers an indispensable, comprehensive Privileged Account Management (PAM) solution to protect your "keys to the kingdom" from cyber-attacks and insider threats. Unlike any other security offering, Thycotic Secret Server assures the protection of privileged accounts while being the fastest to deploy, easiest to use, scalable enterprise-class solution offered at a competitive price. Already securing privileged account access for more than 7,500 organisations worldwide, including Fortune 500 enterprises, Thycotic Secret Server is simply your best value for PAM protection.

Secret Server privileged account management creates a fundamental security layer – managed from a single console – to protect against cyber-attacks that use privileged accounts to strike at the core of the enterprise.

Password Reset Server provides simple, self-service password management to free up IT help desk staff from time-consuming and inefficient processes, and enforces stronger end-user password controls.

Group Management Server empowers non-IT personnel to securely manage their department's Active Directory Groups without assigning them a privileged account.

For more information, please visit www.thycotic.com.
---
Branding Sponsors
Agari is trusted by leading Fortune 1000 companies including 6 of the top 10 banks and 3 of the world's leading social media networks to protect their organisations, partners and customers from advanced email attacks including phishing and business email compromise.
Email is the entry point for up to 95% of security breaches. The Agari Email Trust Platform is the only solution that verifies trusted email identities based on insight into 10 billion emails per day to stop advanced email threats that use identity deception.
Built by security experts for security experts, our expertise, tools and analytics effectively create a trusted email channel that reduces financial risk, protects organisations, partners and customers and secures their brand. Agari is a recipient of the JPMorgan Chase Hall of Innovation Award and recognised as a Gartner Cool Vendor in Security. Learn more at
http://www.agari.com
---