Strategic Sponsors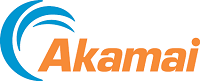 Digital transformation has significant implications for an enterprise's attack surface and network and security architectures. Users, devices, applications, and data are moving outside of the enterprise perimeter and zone of control and are exposed. "Trust but verify" is no longer an option for businesses. Akamai helps businesses employ a Zero Trust security policy for users and devices by extending their perimeter to the cloud so the perimeter and security goes everywhere the users and devices go.
As the world's largest and most trusted cloud delivery platform, Akamai makes it easier for its customers to provide the best and most secure digital experiences on any device, anytime, anywhere. Akamai's massively distributed platform is unparalleled in scale with over 240,000 servers across 130 countries, within more than 1,600 networks, giving customers superior performance and threat protection. Akamai's portfolio of cloud security, enterprise access and threat protection, web and mobile performance, and video delivery solutions are supported by exceptional customer service and 24/7 monitoring. To learn why the top businesses trust Akamai please visit www.akamai.com, blogs.akamai.com, or @Akamai on Twitter.
---
CrowdStrike is the leader in cloud-delivered next-generation endpoint protection. CrowdStrike has revolutionized endpoint protection by being the first and only company to unify next-generation antivirus, endpoint detection and response (EDR), and a 24/7 managed hunting service — all delivered via a single lightweight agent. The CrowdStrike Falcon™ platform, certified to replace legacy antivirus, has reinvented how endpoint security is delivered with its industry-leading, cloud native architecture. CrowdStrike Falcon protects customers against advanced cyber attacks, using sophisticated signatureless artificial intelligence/machine learning and Indicator of Attack (IOA) based threat prevention to stop known and unknown threats in real-time. Core to its innovative approach is the CrowdStrike Threat Graph™ which analyzes and correlates over 27 billion events per day from millions of sensors deployed across more than 170 countries, uniquely providing crowdsourced protection for the entire customer community.
Many of the world's largest organizations already put their trust in CrowdStrike, including three of the 10 largest global companies by revenue, five of the 10 largest financial institutions, three of the top 10 health care providers, and three of the top 10 energy companies.
CrowdStrike was founded by George Kurtz, former McAfee CTO and author of the best-selling "Hacking Exposed" series, with former McAfee VP of Threat Research Dmitri Alperovitch. The company has received numerous accolades, including being named Pioneer of the Year by World Economic Forum and making Forbes list of America's Most Promising Companies. CrowdStrike has secured $156 million in funding from A-list investors including Google Capital, Rackspace, Accel Partners, and Warburg Pincus.
www.crowdstrike.com
---

Darktrace is the world's leading AI company for cyber security. Created by mathematicians, the Enterprise Immune System uses machine learning and AI algorithms to detect and respond to cyber-threats across diverse digital environments, including cloud and virtualized networks, IoT and industrial control systems. The technology is self-learning and requires no set-up, identifying threats in real time, including zero-days, insiders and stealthy, silent attackers. Darktrace is headquartered in San Francisco and Cambridge, UK, and has over 32 offices worldwide. For more information, visit www.darktrace.com
---

Imperva® is a leading cybersecurity company that delivers best-in-class solutions to protect data and applications – wherever they reside – on-premises, in the cloud, and across hybrid environments. The company's Incapsula, SecureSphere, and CounterBreach product lines help organizations protect websites, applications, APIs, and databases from cyberattacks while ensuring compliance. Imperva innovates using data, analytics, and insights from our experts and our community to deliver simple, effective and enduring solutions that protect our customers from cybercriminals. Learn more at www.imperva.com, our blog, or Twitter.
---

Proofpoint Inc. (NASDAQ:PFPT) is a leading next-generation security and compliance company that provides cloud-based solutions to protect the way people work today. Proofpoint solutions enable organizations to protect their users from advanced attacks delivered via email, social media and mobile apps, protect the information their users create from advanced attacks and compliance risks, and respond quickly when incidents occur. More information is available at
www.proofpoint.com
.
---

Recorded Future delivers the only complete threat intelligence solution powered by patented machine learning to lower risk. We empower organizations to reveal unknown threats before they impact business, and enable teams to respond to alerts 10 times faster. To supercharge the efforts of security teams, our technology automatically collects and analyzes intelligence from technical, open, and dark web sources and aggregates customer-proprietary data. Recorded Future delivers more context than threat feeds, updates in real time so intelligence stays relevant, and centralizes information ready for human analysis, collaboration, and integration with security technologies. 91 percent of the Fortune 100 use Recorded Future.
---
Wombat Security, a division of Proofpoint, is a leading provider of security education solutions that positively change employee behavior. Wombat's SaaS training solutions help organizations teach their employees how to identify and avoid cyber security attacks. The solutions are integrated into a purpose-built security learning platform that makes it easy for security officers to deliver and manage customized knowledge assessments, the largest offering of simulated attacks, a library of interactive training modules, as well as detailed and executive level reports. Wombat's unique educational approach is enabling security teams to collect a depth of data and take an evidence-based approach to drive continuous knowledge improvement. The Company's solutions can reduce employee susceptibility to attack up to 90%. Wombat is helping medium to large enterprises around the world in industries such as finance, technology, banking, insurance, retail, and consumer packaged goods to reduce their risk and strengthen their cyber security defenses.
---
Education Seminar Sponsors

Cloudflare, Inc. (www.cloudflare.com / @cloudflare) is on a mission to help build a better Internet. Today the company runs one of the world's largest networks that powers more than 10 trillion requests per month, which is nearly 10 percent of all Internet requests worldwide. Cloudflare protects and accelerates any Internet application online without adding hardware, installing software, or changing a line of code. Internet properties powered by Cloudflare have all traffic routed through its intelligent global network, which gets smarter with each new site added. As a result, they see significant improvement in performance and a decrease in spam and other attacks. Cloudflare was recognized by the World Economic Forum as a Technology Pioneer, named the Most Innovative Network & Internet Technology Company for two years running by the Wall Street Journal, and ranked among the world's 50 most innovative companies by Fast Company. Headquartered in San Francisco, CA, Cloudflare has offices in Austin, TX, Champaign, IL, New York, NY, Washington, DC, London, and Singapore.
---

SABSA, the world's leading free-use and open-source Security Architecture development, management method and framework is changing the Enterprise Architecture landscape. With SABSA Chartered Security Architects in over 50 countries around the world, SABSA is transforming Information Security, Risk Management, and even Compliance & Audit, into 'Centres of Business Enablement'.
SABSA does not start with technical matters but focuses on the creation of models and frameworks to enable business opportunities while remaining within the risk appetite of real stakeholders, establishing real traceability from business requirements to solutions.
SABSAcourses are the foremost global provider of Accredited SABSA Training, with training locations
spanning Europe, The Middle East, Africa, North America and India. Our diverse range of training and
consulting options allow for an Enterprise Security Architecture solution for organisations of all sizes
and levels of maturity.
---

ThreatMetrix®, a LexisNexis Risk Solutions Company, empowers the global economy to grow profitably and securely without compromise. With deep insight into 1.4 billion anonymized user identities, ThreatMetrix ID™ delivers the intelligence behind 100 million daily authentication and trust decisions, to differentiate legitimate customers from fraudster.
---
Branding Sponsors

SAI Global helps organizations proactively manage risk to create trust and achieve business excellence, growth, and sustainability. Our integrated risk management solutions operate across the entire risk lifecycle enabling business to successfully manage Environmental, Health & Safety risk, IT Risk, Business Continuity and Governance Risk & Compliance. Our solutions are a combination of world class tech platforms, services and advisory capabilities allowing businesses to focus on opportunities presented by uncertainty. Together, these tools and knowledge enable customers to develop a holistic, integrated view of risk. For more information visit www.saiglobal.com.
---