Terence Conroy, Account Executive Security Awareness DACH, Proofpoint
Terence (Terry) Conroy is an Account Executive Security Awareness for the DACH region at Proofpoint. He provides customers with information security awareness and training solutions that help organizations assess and reduce risk by educating their employees and teach them secure behaviour. Terry has over 25 years experience in cyber security industry.
Tuncay Eren, Director of Sales, CrowdStrike
Tuncay Eren is Director of Sales at Crowdstrike GmbH. In his role, he oversees business development in Germany, Switzerland and Austria. With 25 years' experience in IT, he has strong capabilities and possesses the knowledge to introduce innovative trends and technologies in the German-speaking market. Before joining Crowdstrike, he worked at F5 Networks, Sun Microsystems,... BEA Systems and Silicon Graphics, in addition to successfully bringing Tanium to the DACH region. more
Alexander Frick, Sales Director D/A/CH, ThreatMetrix
Alexander Frick is a Sales Director at ThreatMetrix, the Digital Identity Company. Alexander has experience spanning 16 years in the payment and credit card industry starting his career at Management Circle AG, American Express, Wirecard Technologies and Verso before joining ThreatMetrix in 2017. In his current role, Alexander advises organisations across the DACH... regions on how to implement digital identity and fraud prevention solutions. more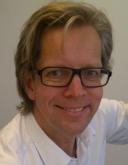 Matthias Jungkeit, Chief Information Security Officer, Münchener Hypothekenbank
Matthias is the Chief Information Security Officer for Münchener Hypothekenbank, responsible for information security and data protection throughout the organisation. Prior to this, he was the Chief Information Security Officer at CACEIS. He has also worked as a consultant for organisations such... as Capgemini and Steria Mummert. He has a degree from the University of Göttingen and a Master's in Computer Linguistics from LMU Munich. more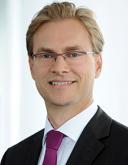 Axel Kessler, Head of Legal Data Privacy, Siemens
Dr. Axel Kessler is an admitted Attorney in Germany and the USA. He has almost 20 years of experience of advising in the field of Technology and Media. Since 2004, he has worked for Siemens in various leading positions close to IT and M&A. Since 2013, he is the governance owner for data... privacy for more than 800 Siemens entities around the world, for more than 360,000 people. He belongs to the small group of internationally recognised experts in privacy, privacy compliance and information governance issues. more
Charles Lewis, Principal Consultant, SABSAcourses
Charles Lewis has twenty years of experience in the IT industry and since 2007 has had a focus on strategy with a proven record of success in strategic delivery for multi-national, multi-cultural environments. Currently in a senior consulting role for David Lynas Consulting, Charles is charged with leading Enterprise Security Architecture engagements for clients ranging... from government to multi-national enterprises, providing pragmatic strategic advice.
Charles established NSI Technology in Africa 9 years ago, planning, defining, developing and executing its entire strategy and leading its expansion from a regional start-up business to a multi-national corporation with offices in Mauritius, South Africa and Kenya. His business leadership and strategic planning acumen now serves a diverse client-base throughout the region including Mauritius, Nigeria, Ethiopia, Uganda, Tanzania, Burundi, Zimbabwe and South Africa, and further afield in Asia and Oceania.
In the GRC space, Charles has led a wide variety of projects including ISO27001 audits, IT Controls assessments, and IT Governance frameworks. He has led and delivered IT Governance and Risk Management projects as well as leveraging SABSA in multiple countries to deliver Enterprise Security Architectures during which a key focus of his work had been to align the practical realities of business operations with the security frameworks required to drive success. more
Lisa Lutgen, Cyber Security Account Executive, Darktrace
Lisa Lutgen is an Senior Cyber Manager at Darktrace, operating both in Germany and the rest of Europe. She has experience working with both national and international clients, as well as within the public and private sectors. As a part of Darktrace's German team she offers a unique perspective on the German market. She holds a Bachelor degree in International Communications... from the University of Nottingham. more
Stefan Mardak, Senior Enterprise Security Architect, Akamai
Stefan Mardak is working in IT security since more than 15 years, coming from training engagements in routing, switching, wireless and VoIP in the early 2000s. Working with application security on dedicated and virtual appliances, he covered end point security as well as securing web resources. Since 2014 Stefan is working in Akamai's fast-growing security sector,... consulting the biggest brands in Europe in securing web assets against DDoS attacks, hacking attacks and other security related threads. more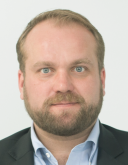 Chris Meidinger, Sales Engineer DACH, CrowdStrike
Chris brings 15+ years of experience in customer-focused technical service to CrowdStrike, where he leads technical pre-sales in Germany, Austria and Switzerland. He comes to us from SecurityScorecard, Inc, where he built the Customer Success and Support organization. Prior to that, Chris was the Director of the global Pre-Sales... Engineering team at Agari Inc, and the Technical Director for financial and regulated industry customers at Sendmail, Inc. Throughout his career, Chris has gathered extensive experience architecting and delivering security solutions to customers across the Global 2000 and the public sector in both the United States and Europe. His mission is to leverage his prior success and broad experience to ensure jubilance among CrowdStrike's most valuable asset – our customers. more
Christian Paul, Head of Security, Österreichische Post
Christian started his security carrier in the Austrian Army and changed after two years to the Austrian Federal Police, where he served for nearly 10 years at the Special Operations Unit "WEGA'. In 2006, he changed to the United Nations Office in Vienna as OIC Close Protection for the DG's of the UN Agencies based in Vienna. Within his 20... years at the official security sector, he served nearly four years in multiple mission assignments throughout high risk areas in multinational special units. During his bachelor, he changed into the role as Head of Security CEE at the Siemens AG Austria where he stayed for five years. He also graduated with a Master's and started a PHD at the University of Vienna. In May 2016, Christian was appointed as the Head of Security of the Austrian Post Service and therefore assigned as Chief Security Officer, Chief Information Security Officer and Head of Resilience. more
Christian Paulus, Head of Product Marketing, Cloudflare
Christian Paulus leads Product Marketing at Cloudflare, driving the go-to-market of the leading SaaS-based Internet performance and security provider. Prior to joining Cloudflare, he led Product Marketing at VMware for several major cloud management product lines, with annual sales of $900 million. Christian Paulus holds an MBA from the University of Cologne and also... studied at the Rheinische Friedrich Wilhelm University in Bonn, City University London and Stanford University in the USA. more
Rainer Rehm, Information Security Officer, RIO - a Brand of Volkswagen Truck and Bus
Rainer Rehm is President of (ISC)² chapter Germany and Founder of the Information Security Academy Munich IS@R². Since 2001, Mr. Rehm has provided information security and business continuity management and consultant services. His area of expertise is designing, implementing and monitoring computer/network controls and processes... to protect corporate proprietary, personal privacy, and government classified information from fraud, misuse, intrusion and interruption in SMEs and large multinational companies. He created and conducted education, training and awareness workshops and respective collateral. He founded in Germany one of the first (ISC)² chapters where he still serves as president. Mr. Rehm is member of the European Advisory Board, an (ISC)² Committee to represent Europe. more
Paul Steen, Vice President, Global Product Strategy, Imperva Inc
Paul Steen is the Vice President for Global Product Strategy at Imperva, Inc., a provider of cyber security solutions. In this role, Paul connects with Imperva's largest customers around the globe, and helps them understand the cyber security industry trends and how to secure their most critical assets. He is instrumental in ensuring Imperva's product development... strategy is forward looking and matches customer requirements and needs. Paul has been with Imperva for more than twelve years including management of the engineering teams across US, Europe and Asia Pacific. Paul is a frequent speaker at key IT security events such as the RSA Conference, AusCert, OWASP, and AISA. He has also taught professional security related certifications in over 35 countries and lectured on IT security subjects at established schools and university around the world.

Prior to joining Imperva, Paul worked in a variety of technical roles at Check Point Software Technology Ltd., including security engineering and, partner and end-user instruction. more
Dimitrios Stergiou, Group Chief Information Security Officer, Modern Times Group
Dimitrios is currently employed as the Group Chief Information Security Officer for Modern Times Group. He is an experienced senior information security and risk professional with over 20 years' experience in risk management, IT... audits and information security. Before joining Modern Times Group, Dimitrios held positions at NetEnt, Entraction, Innova SA and Intracom SA. Dimitrios holds an MSc in Information Security and is a certified lead implementer for ISO 27001: 2013, Certified Information Security Manager (CISM), Certified Risk and Information Systems Control (CRISC) professional and Certified Information Systems Security Professional (CISSP). He has also recently acquired the Certified Information Privacy Manager (CIPM) and Certified Information Privacy Professional / Europe (CIPP/E) certifications. Dimitrios' Information Security focus lies with: standards compliance, technical security evaluation, risk management, vulnerability management, privacy and social engineering. more
Werner Thalmeier, Senior Director Systems Engineering EMEA, Proofpoint
Werner Thalmeier is active in the IT industry for over 20 years, with extensive field experience of work with vendors, customers, technology partners and resellers in various management and engineering positions.

As Senior Director Systems Engineering EMEA and APAC WernerThalmeier is responsible for all Sales Engineers in EMEA and APAC... and to drive sales and SE strategies, ideas, new opportunities and the best methods for achieving success in a changing marketplace.

Prior to Proofpoint, Mr. Thalmeier was responsible for the security product strategy for Radware in Europe and South America. Prior to that, he headed the product management team at M86 Security and Finjan. He was responsible for the global corporate strategy on the Secure Mail and Web Gateway market and led the global sales engineering team at Finjan. more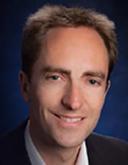 Stephen Topliss, VP of Products, ThreatMetrix
Dr. Stephen Topliss is a thought leader in fraud and digital identity, with nearly 20 years' experience working in software alongside some of the world's largest organizations in advisory and management roles. As the VP of Products for ThreatMetrix, he guides customers on defining strategies for the evolution of market-leading fraud and digital identity solutions.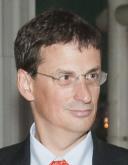 Simon Brady, Managing Editor, AKJ Associates Ltd
Simon is a former journalist, editor and publisher specializing in wholesale financial markets, particularly the technology intensive areas of derivatives, securities trading, cash management and FinTech. He has sat as an Executive Director on the main board of a FTSE-250 listed media company and has spent a lifetime travelling the globe talking to CEOs, CFOs and... government ministers about the trends driving business and finance. His experience has led him to look at cybersecurity as a key component of the value chain and to ask whether firms are really taking cyber threats seriously and why third-parties will force them to. more