Principal Sponsor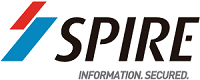 Spire Solutions is the region's leading distributor of information security solutions and services. The company has exclusive distribution agreements with the world's best-known security vendors. The key to Spire's success is in bringing niche solutions to the market that do not create one problem while solving others. The company works with a selective range of technology partners, while leveraging its channel partnerships to help organisations build and maintain a secure, compliant and more confident operation.

Spire further provides an array of services that include governance, risk and compliance, malware audits, threat hunting, breach readiness assessment, vulnerability assessment, penetration testing, web application security testing, security design and architecture review, and security operational support. Additionally, Spire provides training and education on the use of its hardware and software solutions.
Spire's strategic focus is to continue to anticipate and identify the challenges faced by organisations, and proactively provide effective solutions to help to improve security while optimising resource utilisation.
---
Strategic Sponsors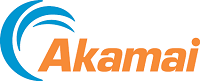 Users expect the online experience to be always available and always secure — their personal and business assets to be safe. As more data and business processes move online, organizations are challenged to protect websites and infrastructure without sacrificing performance for security. Akamai Cloud Security Solutions help you avoid data theft and downtime by extending the security perimeter to the edge of the network to protect from increasing frequency, scale and sophistication of web and data center attacks.

In a faster forward world, innovation doesn't wait for technology.
Akamai® is the leading provider of cloud services for helping enterprises provide secure, high-performing user experiences on any device, anywhere. If you've ever shopped online, downloaded music, watched a web video or connected to work remotely, you've probably used Akamai's cloud platform.
Akamai helps enterprises accelerate innovation in the hyperconnected world by removing the complexities of technology so you can focus on driving your business faster forward. We enable enterprises to capitalise on market opportunities presented by trends like mobile and cloud while overcoming the challenges presented by security threats and the need to reach users globally.
The Akamai Intelligent Platform™ reaches globally and delivers locally, providing unmatched reliability, security and visibility into your online business.
Any experience. Any device. Anywhere.
The platform is made up of a distributed network of servers and intelligent software, delivering over two trillion interactions daily. No one delivers more Web traffic than Akamai and 90% of Internet users are a single network hop away. The Akamai Intelligent Platform is constantly monitoring Web conditions to:
Identify, absorb, and block security threats
Provide instant device-level detection and optimization
Make decisions based on comprehensive knowledge of network conditions
Present unprecedented business and technical insights.
---

Centrify redefines security from a legacy static perimeter-based approach to protecting millions of scattered connections in a boundaryless hybrid enterprise. As the only industry recognized leader in both Privileged Identity Management and Identity-as-a-Service, Centrify provides a single platform to secure each user's access to apps and infrastructure through the power of identity services. This is Next Dimension Security in the Age of Access. Centrify is enabling over 5,000 customers, including over half the Fortune 50, to defend their organizations. To learn more visit
www.centrify.com
.
The Breach Stops Here.
---

FireMon (
www.firemon.com
) is the world leader in enterprise security devices management. Founded in 2004, we help organizations find, correct and ultimately avoid gaps in their existing network security infrastructure. Our proactive, real-time enterprise security management platform gives security decision makers key management and operations data to reduce risk and provide appropriate levels of access. The FireMon Security Intelligence Platform provides continuous, real-time visibility into network security infrastructure, policy effectiveness and underlying IT risk, allowing organizations to optimize existing defenses, remediate exposed vulnerabilities and prevent today's multi-staged attacks.
FireMon Security Manager
and its
Policy Planner
and
Risk Analyzer
modules empower organizations to:
Analyze, manage and control firewall, routers, switches, etc… configurations centrally and more accurately
Cleanup and improve policies to reduce complexity and limit access, even as demands change
Cleanup device rules across the entire network to ensure that policies result in end-to-end protection
Migrate firewalls and legacy devices faster, validating that defenses remain in place
Analyze and report on compliance to comply with regulations and document mandated assessment
Identify underlying instances of IT risk left exposed to access and inform necessary remediation efforts
Retain real-time visibility into the effectiveness of all security device infrastructure to continually adjust defenses as requirements change
---

LookingGlass Cyber Solutions delivers unified threat protection against sophisticated cyber attacks to global enterprises and government agencies by operationalizing threat intelligence across its end-to-end portfolio. Scalable threat intelligence platforms and network-based threat response products consume our machine-readable data feeds to provide comprehensive threat-driven security. Augmenting the solutions portfolio is a worldwide team of security analysts who continuously enrich our data feeds and provide customers unprecedented understanding and response capability into cyber, physical and 3rd party risks. Prioritized, relevant and timely insights enable customers to take action on threat intelligence across the different stages of the attack life cycle. Learn more at https://www.lookingglasscyber.com/.
---

Lookout Mobile Endpoint Security is a mobile security solution that mitigates the risks of unprotected data accessed via mobile devices, provides visibility into mobile threats across apps, devices and the network, seamlessly integrates with and enhances existing mobile investments while minimising help desk tickets and being embraced by employees because of a mobile-optimised design. Unlike PC/web era providers that don't account for the new requirements introduced by the mobile/app era, our solution has amassed a global sensor network of over 100M sensors thanks to the success of our consumer product. This network enables our platform to be predictive by letting machine intelligence identify complex patterns that indicate risk, patterns that would otherwise escape human analysts. No other vendor provides an enterprise security solution that ensures strong employee adoption across corporate and personally owned mobile devices.

Lookout secures your enterprise from app, network, and device-based threats, while enabling organisations to identify and control non-compliant mobile apps that pose a data leakage risk. With a seamless integration to your EMM solution, Lookout empowers your organisation to adopt secure mobility across personal and corporate owned devices without compromising productivity.
---

McAfee, a wholly owned subsidiary of Intel Corporation (NASDAQ:INTC), empowers businesses, the public sector, and home users to safely experience the benefits of the Internet. The company delivers proactive and proven security solutions and services for systems, networks, and mobile devices around the world. With its Security Connected strategy, innovative approach to hardware-enhanced security, and unique Global Threat Intelligence network, McAfee is relentlessly focused on keeping its customers safe. http://www.mcafee.com
---

For further information, please visit www.netskope.com/
---

Recorded Future delivers the only complete threat intelligence solution powered by patented machine learning to lower risk. We empower organizations to reveal unknown threats before they impact business, and enable teams to respond to alerts 10 times faster. To supercharge the efforts of security teams, our technology automatically collects and analyzes intelligence from technical, open, and dark web sources and aggregates customer-proprietary data. Recorded Future delivers more context than threat feeds, updates in real time so intelligence stays relevant, and centralizes information ready for human analysis, collaboration, and integration with security technologies. 91 percent of the Fortune 100 use Recorded Future.
---

For further information, please visit https://www.shapesecurity.com/
---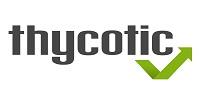 Thycotic, a global leader in next-generation IT security solutions, delivers an indispensable, comprehensive Privileged Account Management (PAM) solution to protect your "keys to the kingdom" from cyber-attacks and insider threats. Unlike any other security offering, Thycotic Secret Server assures the protection of privileged accounts while being the fastest to deploy, easiest to use, scalable enterprise-class solution offered at a competitive price. Already securing privileged account access for more than 7,500 organisations worldwide, including Fortune 500 enterprises, Thycotic Secret Server is simply your best value for PAM protection.

Secret Server privileged account management creates a fundamental security layer – managed from a single console – to protect against cyber-attacks that use privileged accounts to strike at the core of the enterprise.

Password Reset Server provides simple, self-service password management to free up IT help desk staff from time-consuming and inefficient processes, and enforces stronger end-user password controls.

Group Management Server empowers non-IT personnel to securely manage their department's Active Directory Groups without assigning them a privileged account.

For more information, please visit www.thycotic.com.
---
Education Seminar Sponsors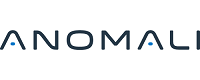 The Anomali suite of threat intelligence solutions empowers organizations to detect, investigate and respond to active cybersecurity threats. The award-winning ThreatStream threat intelligence platform aggregates and optimizes millions of threat indicators, creating a "cyber no-fly list." Anomali integrates with internal infrastructure to identify new attacks, or search forensically over the past year to discover existing breaches, and enables security teams to quickly understand and contain threats. Anomali also offers STAXX, a free tool to collect and share threat intelligence, and provides a free, out of the box intelligence feed, Anomali Limo. To learn more, visit www.anomali.com and follow us on Twitter: @anomali.
---

Cloudflare, Inc. (www.cloudflare.com / @cloudflare) is on a mission to help build a better Internet. Today the company runs one of the world's largest networks that powers more than 10 trillion requests per month, which is nearly 10 percent of all Internet requests for more than 2.5 billion people worldwide. Cloudflare protects and accelerates any Internet application online without adding hardware, installing software, or changing a line of code. Internet properties powered by Cloudflare have all traffic routed through its intelligent global network, which gets smarter with each new site added. As a result, they see significant improvement in performance and a decrease in spam and other attacks. Cloudflare was recognized by the World Economic Forum as a Technology Pioneer, named the Most Innovative Network & Internet Technology Company for two years running by the Wall Street Journal, and ranked among the world's 50 most innovative companies by Fast Company. Headquartered in San Francisco, CA, Cloudflare has offices in Austin, TX, Champaign, IL, Boston, MA, Washington, DC, London, and Singapore.
---

Easy Solutions, a Cyxtera business, is a security provider focused on the comprehensive detection and prevention of electronic fraud across all devices, channels and clouds. Our products range from digital threat protection and secure browsing to multi-factor authentication and transaction anomaly detection, offering a one-stop shop for end-to-end fraud protection. The online activities of over 115 million customers at 430 leading financial services companies, security firms, retailers, airlines and other entities in the US and abroad are protected by Easy Solutions Total Fraud Protection® platform.
---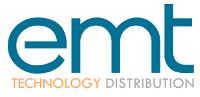 Resellers see EMT Distribution as the distributor of choice for selected solutions sold and supported throughout the Asia Pacific, Europe, Middle East and Africa region. The company owned by EMT Holding a European holding company is a channel company with over 15 years of experience in IT Product distribution and with offices in Adelaide, Hong Kong, Singapore, UAE, Austria, UK and the Philippines. EMT Distribution is well positioned to provide pre-and post-sales support with our team of experienced product specialists.
emt Distribution is committed to selling through it's channel partners enabling distribution through a large reseller base. Whether you are an end user, reseller, service provider or technology vendor, get in touch with us today to find out how we can address your technology or business requirements.
emt Distribution has a strong and dedicated technical support team. With technical support teams located within Australia, Dubai, Vienna, London, Austria and the Philippines we have the ability to offer support outside the standard business hours. What this means for our customers and channel partners is a quality of service you can depend on.
---

ManageEngine simplifies IT management with affordable software that offers the ease of use SMBs need and the powerful features the largest enterprises demand. More than 90,000 companies around the world - including three of every five Fortune 500 companies - trust our products to manage their networks and data centers, business applications, and IT services and security.
At the show, ManageEngine will showcase: Log Analysis, IT Security & Compliance, Network Performance Management & Monitoring, Integrated IT Management, Help Desk & Desktop Management - ITSM, Active Directory Management & Auditing, Server & Application Performance Management.
For more information please visit:
www.manageengine.com
---

Against today's complicated cyber security challenges, SECURRENT is a trusted partner of yours by delivering the best security technology by combining the best expertise and the outstanding services since 2009. Located in Istanbul and Dubai, SECURRENT provides next generation network security, identity and access management, payment security, encryption management and cloud security solutions for enterprise-class organizations including Banks, GSM Operators and Group Companies. Our mission is to shorten time for technical problems and create more time for optimizing security return of your investment. To realize that, we created unique professional services offering as a part of our support service offerings. SECURRENT is the key partner of leading security vendors and our exceptional team authorized by Check Point, Forcepoint, CyberArk, Thales, Gemalto, Cisco and more.
As one of our strategic vendors, CyberArk (NASDAQ: CYBR) is the only security company focused on eliminating the most advanced cyber threats; those that use insider privileges to attack the heart of the enterprise. Dedicated to stopping attacks before they stop business, CyberArk proactively secures against cyber threats before attacks can escalate and do irreparable damage. The company is trusted by the world's leading companies – including 40 percent of the Fortune 100 and 17 of the world's top 20 banks – to protect their highest value information assets, infrastructure and applications.
Partnering with CyberArk, SECURRENT has delivered many privileged identity management for largest customers in Turkey and looking forward to transferring its comprehensive expertise to customers in the GCC Region.
---

Thales e-Security is the leader in advanced data security solutions and services, delivering trust wherever information is created, shared or stored. We ensure that company and government data is secure and trusted in any environment - on premise, in the cloud, in data centers and in big data environments - without sacrificing business agility. Security doesn't just reduce risk, it's an enabler of the digital initiatives that now permeate our daily lives - digital money, e-identities, healthcare, connected cars and with the internet of things (IoT) even household devices.
Thales provides everything an organization needs to protect and manage its data, identities and intellectual property and meet regulatory compliance - through encryption, advanced key management, tokenization, privileged user control and meeting the highest standards of certification for high assurance solutions. Security professionals around the globe rely on Thales to confidently accelerate their organization's digital transformation. Thales e-Security is part of Thales Group.
www.thalesesecurity.com
---
Networking Sponsors

Digital Shadows SearchLight™ provides digital risk monitoring that continuously analyzes the open, deep, and dark web to deliver tailored threats based on your specific organizational concerns. Our service is scalable, easy-to-use and integrates seamlessly to provide ease of consumption to your security teams.
---

For further information, please visit https://drivelock.com/
---

FireEye is the intelligence-led security company. Working as a seamless, scalable extension of customer security operations, FireEye offers a single platform that blends innovative security technologies, nation-state grade threat intelligence, and world-renowned Mandiant® consulting. With this approach, FireEye eliminates the complexity and burden of cyber security for organizations struggling to prepare for, prevent, and respond to cyber attacks. FireEye has over 6,300 customers across 67 countries, including more than 40 percent of the Forbes Global 2000.
---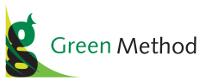 Green Method is a leading specialist Information Security Services provider in the UAE. Green Method was established in the UAE in 2008.

Over the years, Green Method has assisted various clients in Banking & Financial Services, Government, Utilities, Hospitality, Transportation, Retail and large & medium enterprises in multiple services offerings and has built an extensive clientele in the region.

Green Method provides a wide range of Consulting Services, Testing Services, Training and Solutions in this domain. Green Method recently launched Managed Security Services in Dubai through its subsidiary Green Sentries.

Green Method had been pioneering the cause of evangelizing the information security best practices in the country and has executed a number large and small turnkey projects for some of the leading organizations here. Green Method had been in the forefront in assisting the organizations to be aligned with the evolving security standards.
Green Method has shown exemplary efficiency in enhancing the security posture of the organizations, and that too within their stringent budgets, resulting in continuous, repeated engagements. Our prestigious list of customers includes some of the major names in the region in the financial, government and other sectors.
Green Method partners with the world majors in the domain. Our Partner Veracode provides the world's leading Application Risk Management Platform and has been ranked # 20 among the Forbes list of promising companies. Green Method has several other partnerships with leading providers like Mimecast, Wombat, Groundlabs, that has helped achieve the significant growth witnessed in the recent years.
---